Thinking Of Selling Your Home?
Stand Out From The Crowd
With The Local Agents, You Can Trust
What Customers Say About Us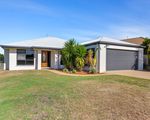 Responsive and easy to deal with.
Jonathon L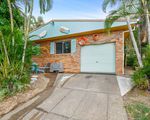 Natalie was absolutely amazing!!! The whole process was so simple and easy, Couldn't recommend her enough for anyone looking at buying or selling.
Chris C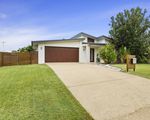 Natalie's knowledge of the area and personal love of the estate made picking a real estate agent easy. she has a passion for her work and her clients and was always available for anything we needed. she went above and beyond to ensure we got the b...
Jessica G
Knowledge of market, very easy to work with a good professional team of staff.
Ricki B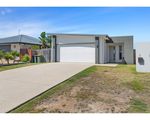 Natalie is very good at what she does, she sold me the house the first week on the market how do you beat that, I think she's very professional.
Sam P
We recently purchased a property through Natalie. She was absolutely lovely to deal with and made the process very smooth. She was honest about what to expect regarding the property and seller, and reliable in her communication. I also felt her kn...
Angela B
What's included in an appraisal
Price Estimate
Our professional opinion of the marketability and the likely selling range of your property
Similar Recent Sales
Compare your property to others like it that have recently sold
Marketing Plan
A personalized plan and advice on how to market your property to reach buyers and achieve maximum sale price
Current market trends and conditions
The Capricorn Coast property market is Hot with many positive signs of a growing market including;
High buyer demand, with a massive 59%  decrease in the number of properties for sale over the last 4 years.


Decreasing average days on market, the average days on market for the Capricorn Coast is 45, however the @ Real Estate sales team only took an average of 11 days in the last three months to sell a property.


Approximately 83% of buyers over the last six months have been non local.


96% of all home buyers found their home online.
Unique Sales Formula
The @ Real Estate sales teams unique sales formula is achieving amazing results;
Natalie Gesler, the @ Real Estate principal and residential & commercial sales agent, has received the highest number of 5-star reviews on realestate.com.au on the coast.


Jodi Schofield, a residential and rural sales agent, continues to shine, currently boasting a median sold price of $405 000, with an average of 13 days advertised.


Over 50% of contracts negotiated have been for full list price or more, demonstrating their strong negotiation skills.


Their unique sales formula responsible for these results ensures your home will Stand out from the Crowd by focusing on quality, personal & professional service, modern marketing and excellent negotiation strategies.


Sellers continue to be impressed with their proactive energy, enthusiasm and attention to detail exhibited by @ Real Estate, from comprehensive market reports, clear and transparent communication, advice to preparing homes for sale, working with amazing photographers, honest feedback and written offers.
We Know You're Busy 
Thinking about selling? Or just curious about the value of your home? We would love to help!
We know you're busy, so simply complete your details below, and we will email you a price. 
  P.S. It's super helpful if you tell us about any work you have done to the property since you bought it.