10 INSANE ROOMS THAT WILL MAKE YOU GREEN WITH ENVY
OKAY, so money can't by me love but it can go a long way to purchasing ridiculous real estate. The mega mansions of Australia's wealthiest homeowners don't just have impressive addresses and fancy finishes, they are now packed with crazy perks from dreamy dressing rooms to outdoor barbecue bars with the lot and very mindful yoga rooms.
We've gathered 10 of the most insane rooms in the land where money is obviously no barrier and the best part is; they are up for grabs right now. If you're interested, you might just have to go and buy a Powerball ticket and cross your fingers.
1. The decadent dressing room
Price: $6 million to $6.5 million
Anyone who easily gets storage envy, look away now. This crazy marble-finished dressing room at a Kew home not only has loads of fancy backlit cupboard space to put designer shoes and handbags on display, it also has a full width balcony and leafy district views, oh and there's a chandelier. Just when you thought it couldn't get more decadent, buyers take note — there is also another walk-in wardrobe off the main bedroom with a Hollywood-inspired dressing table.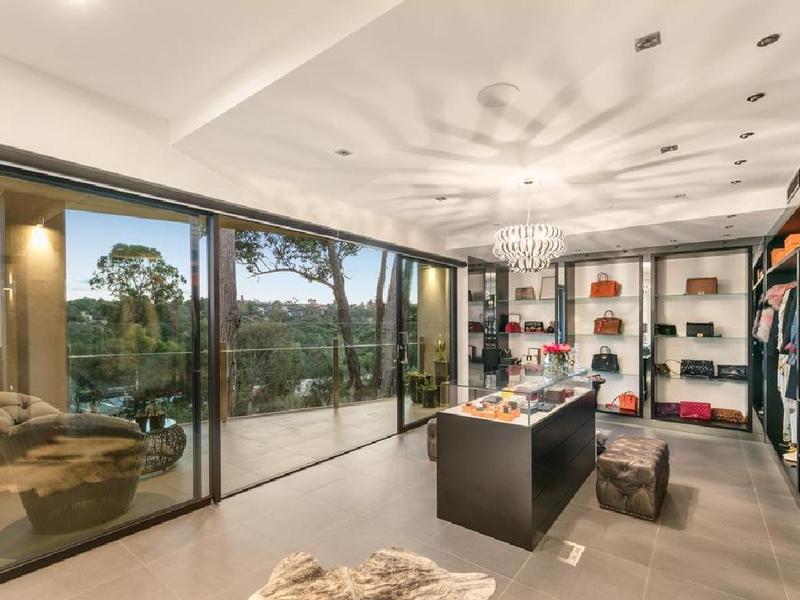 2. The elaborate bathroomPrice: reportedly $60 million plus
For those intimate moments when you need to get clean but just can't take your eyes off the ridiculous view. Just one of four lavish bathroom suites in what is pegged to be Australia's priciest apartment at $66 million, this 2400sqm penthouse in Sydney's CBD is luxury all the way. The fancy handcrafted marble bathrooms are joined by other cray cray inclusions such as a private lift, a wall of champagne, a cigar room and a personal rooftop pool deck.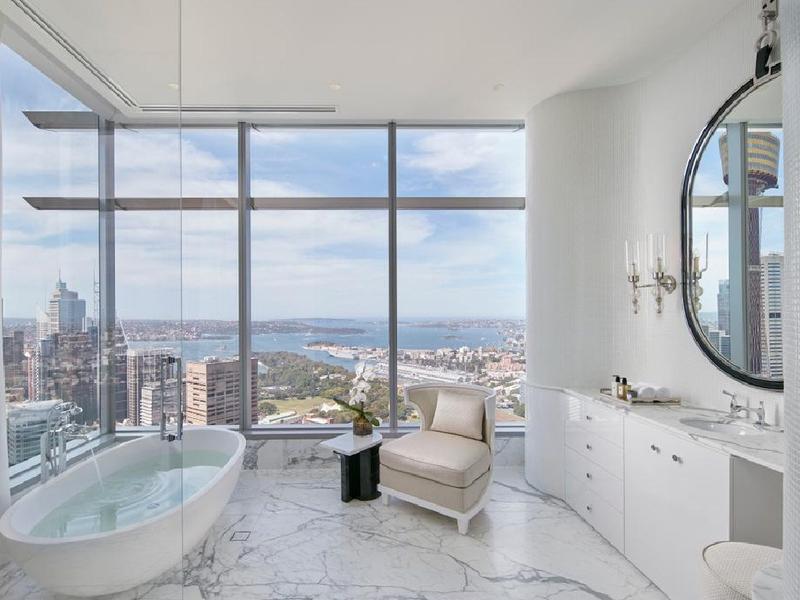 3. The cosy cinemaPrice: on application
Lights, camera, action — it's all happening in this Rose Bay home cinema. With surround sound, fairy lights, neon touches, 10 plush arm chairs with cup holders and a built-in wet bar for cocktails and popcorn, who needs to leave home? The custom made movie room is on a floor of its own underground to avoid interruptions and there is a guest loo just around the corner.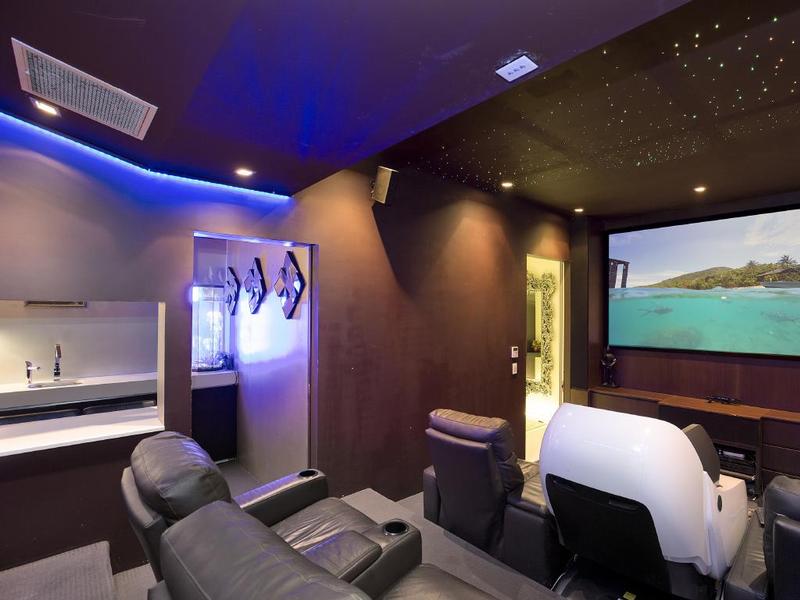 4. The dreamy room with a view
Price: On application (last advertised in 2016 at $15 million)
How are you supposed to choose? Every room in this extraordinary Whitsundays glamour pad known as Solis has a view to die for and thanks to big bold floor to ceiling windows and grand glass stacker doors no vantage point will be missed. The brutalist concrete construction by Renato D'Ettorre is balanced perfectly by the jaw-dropping tropical ocean panorama. And when you get tired of all that ocean — take a plunge in one of the home's three pools.
5. The cray cray outdoor kitchen
Price: On application
Forget this Thomas Jacobsen- designed home's beautiful "inside" kitchen it has a cool "outdoor" kitchen that's probably bigger than yours. The waterfront property covers three levels, has harbour views and a sleek infinity-edged pool and spa. In the poolside kitchen there are stainless steel appliances and surfaces, multiple drinks fridges, two grills for the ultimate barbecue and a server bar straight out to a dining balcony. But don't worry if the winter turns, there is an additional wet bar off the lounge room.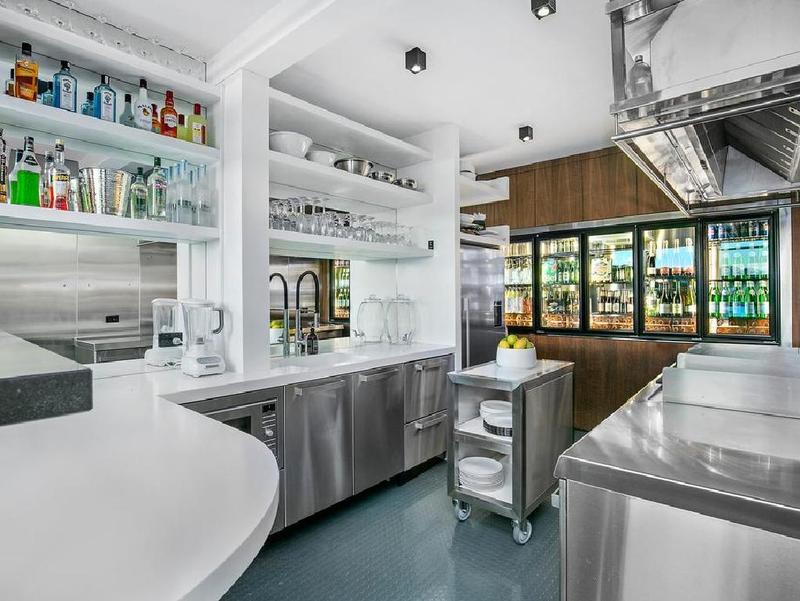 6. The glam pool cabana
Price: On request
There are cabanas and then there is this Gatsby-like 1920s pool pad. Surrounded by meticulously landscaped gardens, Villa Biscaya designed by Alan Edgecliff Stafford was rebuilt and remodelled in the early 2000s while retaining much of its unique Spanish mission style. The quirky cabana has space for a grand daybed, a full kitchen, bathroom, built-in storage and a dining terrace.
7. The wild wine cellar
Price: $6.89 million
This Sovereign Islands Mark Hurcum-designed residence known as Atlantis has a host of wow factors and the wacky wine cellar is just the beginning. As well as this 1300-bottle temperature-controlled and neon-lit place to park your best plonk, the five-storey mansion has is a 41.5m water frontage, a 24m pontoon, a 14m infinity-edged pool, home cinema, two kitchens and a grand aquarium.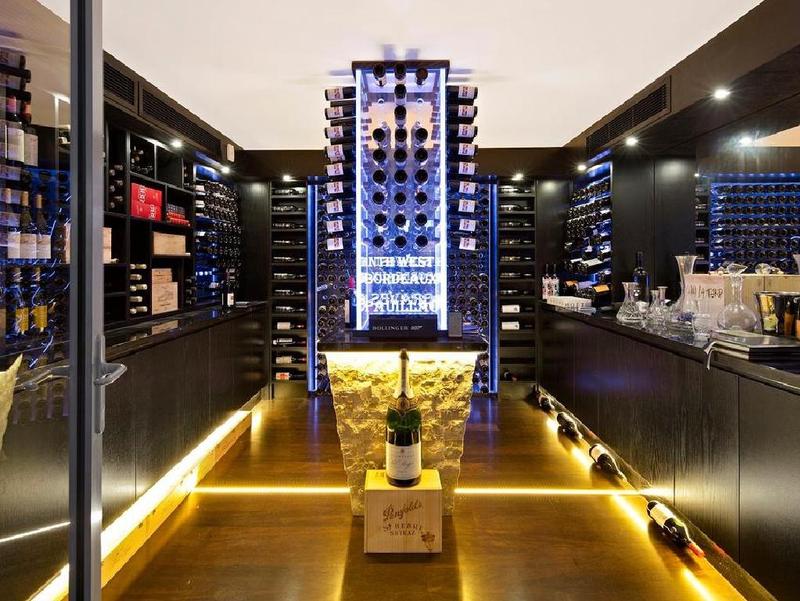 8. The zen yoga room
Price: $16 million
A c1916 Sydney mansion, 'Dawn' was born before the modern yoga era, but today the period mansion has a quaint room dedicated solely to stretching the mind and the body. The current long-term owners have turned a historic turret-like tower on the rooftop terrace into a unique meditation and yoga room. And if you can't quite mentally transport yourself into a beautiful setting, just plant your eyes on the million-dollar harbour vista.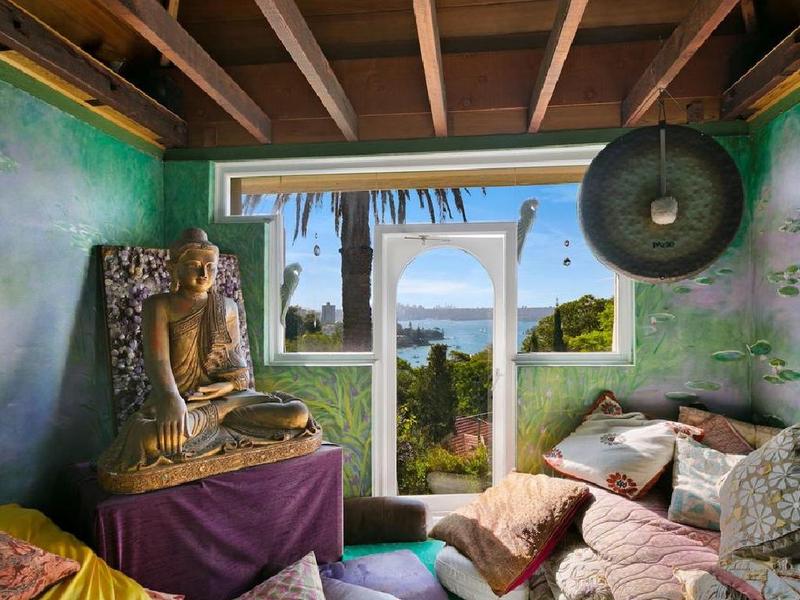 9. The groovy games room
Price: on application
Big kids and little kids will want to head straight to the pool room in this groovy Perth pad. The contemporary home designed by Michael Patroni has an integrated entertainment zone that with kitchenette which opens out to a pretty courtyard with white terrazzo surfaces and landscaping by Blake Willis. The enormous 25m lap pool is also just around the corner.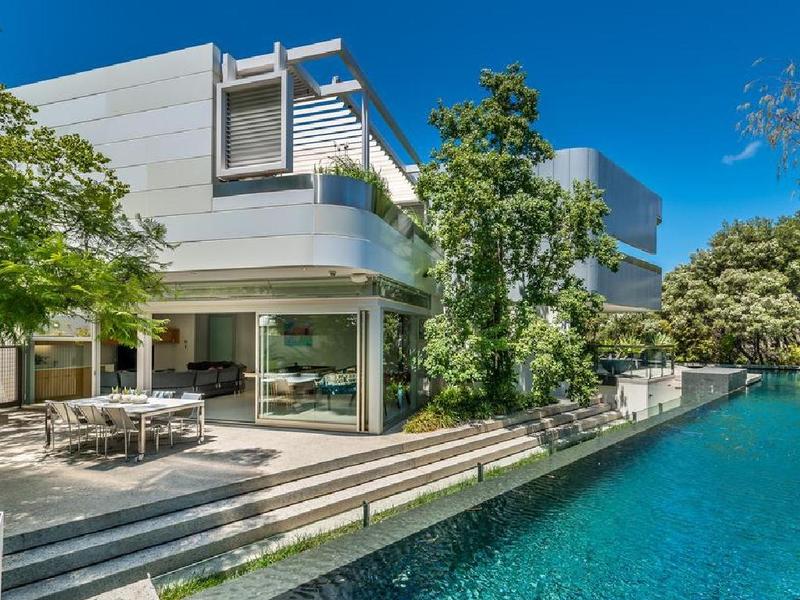 10. The boudoir bedroom
Price: $4.5 million to $4.8 million
Sitting on the top floor of a historic Melbourne bayside mansion with interiors by Christopher Elliot, this luxury bedroom suite has uninterrupted water views, an adjoining study or sitting room and it also looks straight into a lavish ensuite with a freestanding "egg" bathtub, twin vanities and a rain shower.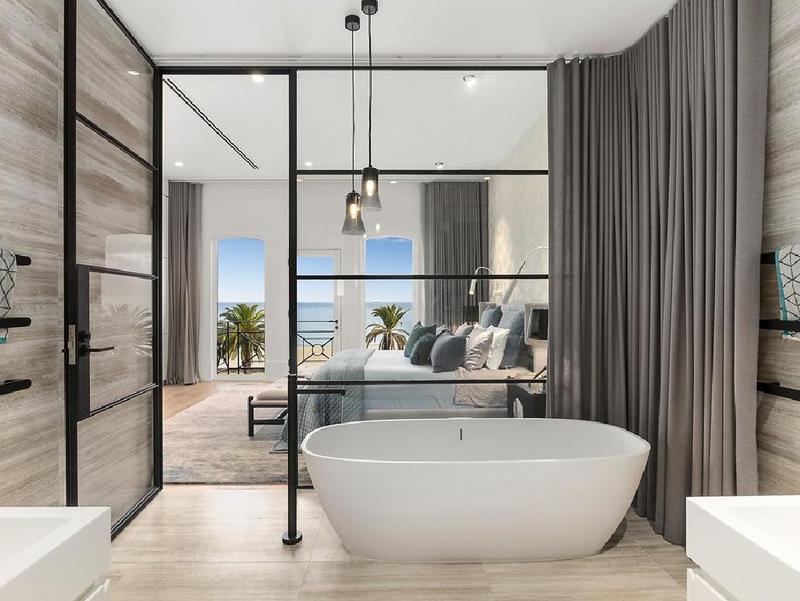 Source: realestate.com.au - Kirsten Craze