CRYPTOCURRENCY BEHIND GREAT KEPPEL ISLAND'S $300 MILLION RESURRECTION
There was a time when Great Keppel Island was sold as the ideal place to go and "get wrecked", a party island at the gateway to the Great Barrier Reef. It then faded into disrepair and then into memory.
Now an ambitious cryptocurrency consortium plans to resurrect it as a high-tech wonderland including a luxury resort, private villas and apartments, a golf course, retail outlets and a marina in what is being sold as the world's largest cryptocurrency-backed property deal.
If all goes to plan, they boast, when the development is complete Great Keppel will become the world's largest island cryptocurrency micro-economy, a project that could bring the new digital economy to the bricks-and-mortar mainstream.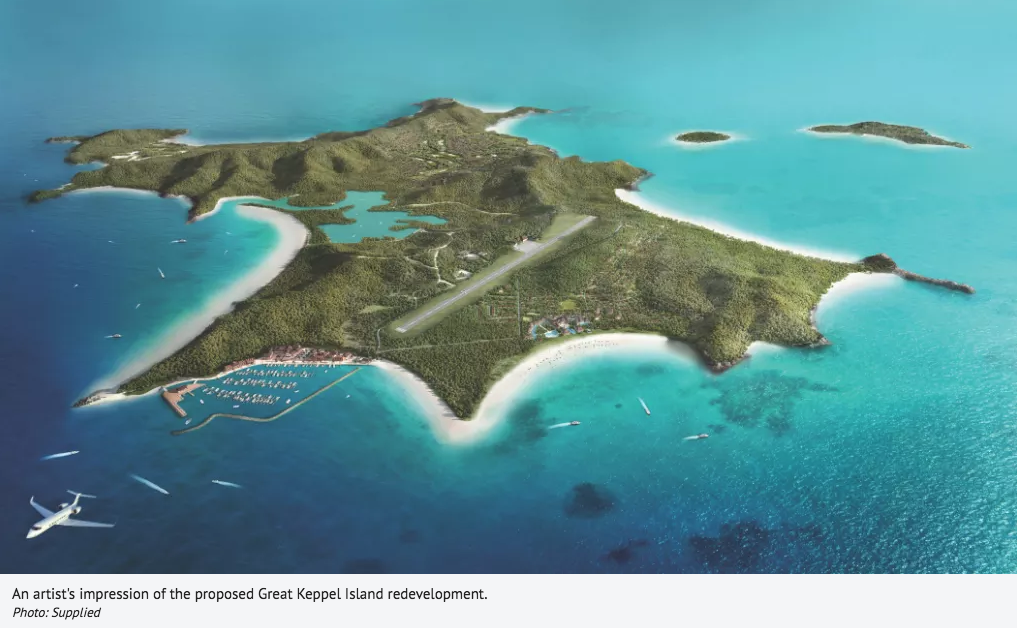 If you are not quite sure what that means, don't be surprised. Even Great Keppel's owner had to do some background reading when the proposal was first put to him.
In coming days investors will be invited to buy so-called Great Keppel Island Tokens in order to fund the $300 million development through what is known as a Security Token Offering, similar to an initial public offering for shares.
The tokens will be tradeable on existing cryptocurrency exchanges. Unlike other cryptocurrencies though, the GKI Tokens will be backed by the value of the development, which the consortium behind the deal claims will be worth billions after the development is complete.
Building is expected to start next year and be completed within five years, the developers claim.
The STO is being marketed with a flashy sales video starring Greg Norman, who is designing the development's golf course.
"The development is fully supported from all levels of Australian government, federal, state and local, and has approval for the immediate development of an 18-hole international golf course," says the video's narrator. "Also approved are 750 luxury villas … 300 luxury apartments and a five-star beachfront resort with 250 rooms and a 250-berth marina."
According to the video, this constitutes the largest integrated development application ever granted within the Great Barrier Reef Marine Park.
Potential purchasers around the world will be notified via Telegram, an encrypted messaging app favoured in the digital security token market.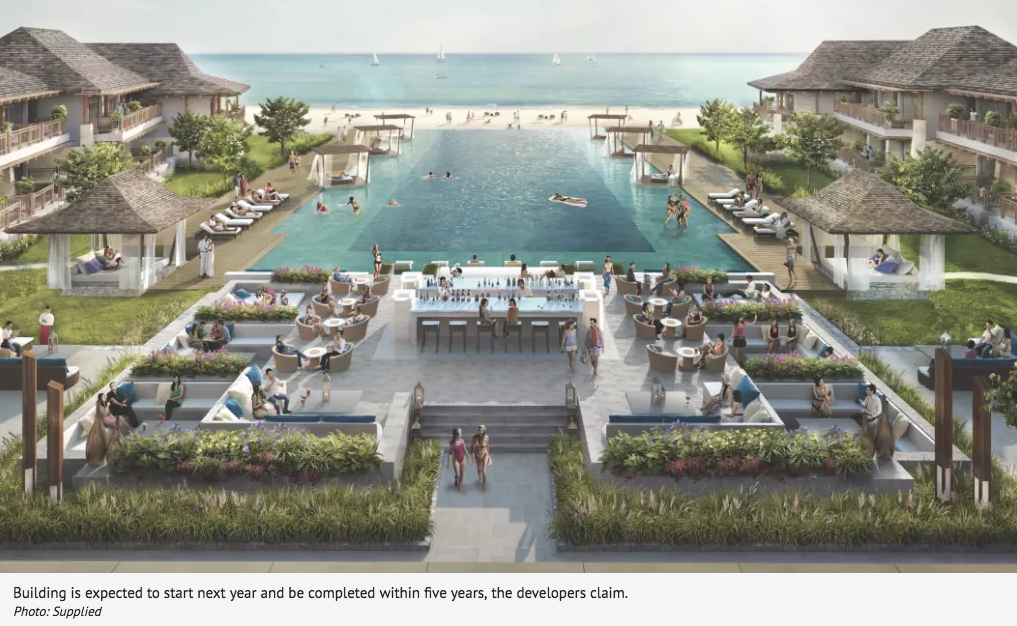 Under the deal, the owner of the existing defunct resort at Great Keppel Island, Tower Holdings, will retain 12 per cent of the GKI Tokens.
Tower Holdings, which owns more than 70 per cent of Great Keppel Island, is owned by Sydney businessman Terry Agnew.
Tower has spent much of the past decade securing approval for the redevelopment from the four consent authorities with oversight of the sensitive site - state and federal governments, the local council and the Great Barrier Reef Marine Authority, Tower Holdings' chief executive officer, Anthony Aiossa, told Fairfax Media.
But even with all the approvals in place, Tower had difficulty raising the funds to develop the site until it was approached by someone proposing the cryptocurrency consortium earlier this year, he said.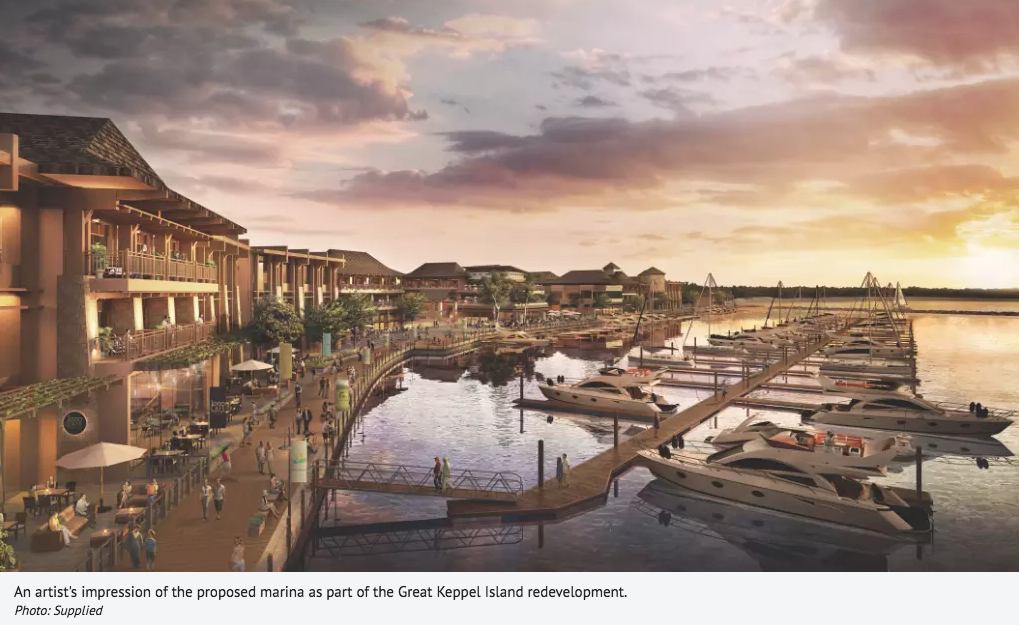 He said the company had to do homework into cryptocurrencies before it seriously considered the deal.
It is expected that a white paper, similar to a prospectus, will be released on Friday or Monday, at which point wholesale buyers will be invited to purchase tokens. There will be three rounds of offerings, each with lower set minimum levels of investment.
It is not yet clear how much the consortium will be asking buyers to invest in the first round, but typically in STOs the minimum would be more than $100,000, while those buying in during the retail round might have to meet a minimum of around $1000. It is expected by then each Great Keppel Island Token would be worth around $1.
According to Mr Aiossa there has not been a significant investment on the Great Barrier Reef for years and at present there is not a single large internationally branded hotel operating on a Great Barrier Reef island.
Due to the lack of investment, Australian and overseas tourists wanting tropical beach holidays have been opting for destinations in South-East Asia or the Pacific rather than Australia, he said.
Source: The Sydney Morning Herald - Nick O'Malley
Watch the Promotional Video